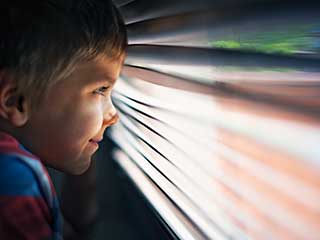 Shutters have a significant presence on your windows, but some people prefer window treatments that occupy smaller real estate. Well, if you're looking for something a little subtler, why not go with Venetian blinds? These serve as still tactile yet less assuming window treatments that have existed for a very long time.
Why Are They Called Venetian Blinds?
The tried and true style of Venetian blinds has been around for a very long time. They take their name from old Venice in Italy. This style of blinds originated there, much like Venetian glass. It's become a worldwide phenomenon since then, and you can find it virtually anywhere on the planet.
Venetian Blinds For LA Homes & Offices
In California, where heat levels seem to steadily increase every year, light filtering is crucial. It's essential to cover your windows with blinds that will let air flow through without letting in too much sunlight in peak hours. And Venetian blinds do that really well. While plantation shutters are very popular in the Golden State, Venetian blinds are just as prevalent. Their simplicity and affordability contribute to that, but their utility is what really separates them. Nowadays, you can find Venetian blinds in various parts of LA, from downtown to West Hollywood and in all nearby counties. They fit well in residential and commercial properties, so you'll find them in all sorts of buildings and houses.
Why Choose Venetian Blinds?
Well, one of the significant benefits of Venetian blinds is their adjustable vanes. Not as strong or big as plantation shutters slats, the vanes of Venetian blinds still carry considerable rigidity. They are much more durable than your average window shades. You can get wood or vinyl Venetian blinds or even ones made of aluminum. Each material will bring different pros and cons. Vinyl and aluminum don't need special maintenance, and you can clean them with minimal effort. But wood has a lovely, homey look that adds a lot to your interior décor. Of course, wood requires more maintenance than vinyl blinds. But don't worry. You can get faux wood Venetian blinds to get the pros without the cons.
Motorized Venetian Blinds For High-Tech LA Properties
Since the adjustability is one of the main attractive qualities of Venetian blinds, when you automate them, you'll want to preserve that aspect. Well, we're happy to say we here at Window Shutters LA can help you with that. We can install motorized Venetian blinds in your home or office and have it connect to wireless controls or even to your smartphone. With smart home systems, you can integrate your motorized Venetian blinds and have Alexa or Google Home (or any other virtual assistance A.I.) operate them upon your commands. We also offer self-adjusting sensors for motorized Venetian blinds that will respond to brightens levels and temperature. By controlling your blinds with a remote, you can adjust the vanes to let in as much sunlight and heat as you want. Set them on a timer and have your wired or battery-powered Venetian blinds open and close at certain hours for optimal natural lighting and climate control.
Cheap Custom Venetian Blinds In The Los Angeles Area
Your new window treatments don't need to cost an arm and a leg. Far less, in fact. Give our team at Window Shutters LA a call and schedule a free estimate on Venetian blinds or any other treatments. We work with premium quality materials to create blinds, shutters, and shades that cost a little and benefit you a lot. So give us a call and meet with an expert for a free consultation that will provide all the information you want.